Welcome to the Music Librarianship Guide!
Who is this guide for?
This guide is designed for students in the joint degree program in music librarianship (MA/MLS) as well as any general library science student who has an interest in working with music materials.
What resources are inlcuded in this guide?
This guide includes a wide array of print and online resources including bibliographies, indices, handbooks, guides, and useful websites. All resources mentioned are either free or available through CUA Libraries.
Where can I find relevant materials in the stacks?
The Library of Congress call numbers for the field of Music Librarianship are ML110-111.5.
Related topics include:
ML112-112.5 - Music Printing and Publishing
ML3797-3799.5 - Musical Research
Z662-1000.5 - Libraries and Library Science
For a complete listing of LOC call numbers, visit the Library of Congress Classification Outline.

Here are some general titles in the field of Music Librarianship. For more, please see the ML 111 section of the Music Library stacks.
Music Librarianship at the Turn of the Century
Call Number: ML111 .M756 2000
ISBN: 0810838664
Publication Date: 2000
This book is an excellent introduction to the current state of music librarianship. A total of fourteen authors contributed to shed light on various topics: collection development, preservation, cataloging, technology, copyright, reference, reference sources, user education, music publishing, sound recordings, the antiquarian music market, archives, and education for music librarianship.
American Music Librarianship: A Biographical and Historical Survey
Call Number: ML111 .B77 1990
ISBN: 0313268207
Publication Date: 1990
For a history and development of the modern music library, turn to this book. Bradley chronologically highlights important events such as the Boston Public Library's decision to begin collection music scores in the 1840s and the appointment of Oscar G. T. Sonneck as the first head of the Music Division in the Library of Congress.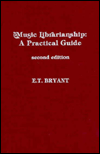 Music Librarianship: A Practical Guide
Call Number: ML111 .B83 1985
ISBN: 0810817853
Publication Date: 1985
This guide, though it focuses primarily on British practices in music librarianship, spans a wide range of topics including administration, reference, cataloguing, classification, and sound recordings.
Assistant to Music Librarian